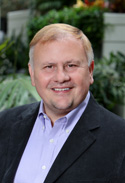 Roy F. Cammarano
Senior Vice President
Mr. Cammarano is a nationally recognized expert on organizational evolution and customer strategy, and is co-founder of the Customer Performance Group. He has served as president of several service organizations, including Voicecomm, Premiere Conferencing, and Enhanced Calling Services (all part of Premiere Global Services – NYSE: PGI), and as an executive officer and consultant in the publishing, leisure, retail and consumer product industries. This included being president of three Inc. 500 companies.
Mr. Cammarano is a dynamic leader with a track record of success and accomplishments in all phases of business growth and development. As a senior executive, he specializes in leading high-growth, dynamic environments. He has experience in virtually all operational functions, such as creating strategic business, marketing, and action plans, designing and formalizing systems that support plans, developing and managing human assets and directing the financial functions of the organization. Prior to his work with PGI, he was President of Maxcomm, a change-management consulting firm based in Utah, and Executive Vice President of American Cities Business Journals, where he led the launch of weekly business newspapers in several cities across the U.S.
Mr. Cammarano has served as a Contributing Editor to SUCCESS magazine, was a featured speaker at Inc. magazine's business conferences, and is the author of the award winning books, Creating Do-It-Yourself Customers and Entrepreneurial Transitions. He earned his MBA at the University of Phoenix and has a BS in Education from the State University of New York (Brockport). Mr. Cammarano resides in San Diego.