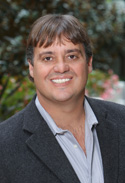 Michael J. Chious
Chief Operating Officer, Broker of Record, Notary of Public
Mr. Chious brings an extensive background in Real Estate to the JMR team. For the past 14 years as a licensed Realtor Mr. Chious has been based in downtown San Diego. He was one of the first Prudential California Real Estate agents that worked out of the Koll center and Harbor Club tower satellite offices. He then joined the Prudential New Homes Group.
In 1999, Mr. Chious joined Intergulf Development Corporation as a Lead Salesperson for their inaugural U.S. project, Treo, a high-rise condominium located in downtown San Diego. He was personally responsible for the sale of 115 of the 328 homes. The project yielded revenue of over $126,000,000.
While personally managing every aspect of the sales process, Mr. Chious became extremely knowledgeable in the new home sales process. While working on the second Intergulf project called La Vita he personally sold 150 of the 304 units in this Little Italy project that delivered over $111,500,000 in revenue. He was able assist his buyers and close out his 150 sales only three months after a certificate of occupancy was granted. Mr. Chious experienced similar success with Intergulf's Alicante, a 96-unit condominium in San Diego's Bankers Hill. As the Sales Manager for this project the community was sold in record time and produced $57,000,000 in revenue.
In 2006, Mr. Chious became the General Sales and Marketing Manager for Intergulf's USA operation. He was responsible for the Breeza and Astoria projects. His responsibilities included the oversight of the sales staff, establishing mortgage relationships, property management coordination as well as extensive marketing during the downturn in the Real Estate market. Mr. Chious also managed the entire Department of Real Estate processes, which entailed public reports, disclosures, CC&R's and project phasing.
During his career with Intergulf Development, Mr. Chious has been responsible for the oversight of five large high-rise projects totaling over 1132 units with a combined sales volume of $385,500,000. He currently resides with his family in San Diego, California.